Windsor Realty – Home Buying Process
Buying a home can be challenging for even the most experienced buyer. The complete process includes numerous steps, tasks, and requirements, which can make any buyer anxious about making a costly mistake. To demystify the process, and help you get the most out of your purchase, below is a walk through of what you can expect from the home buying process when you work with a Windsor Realty Professional.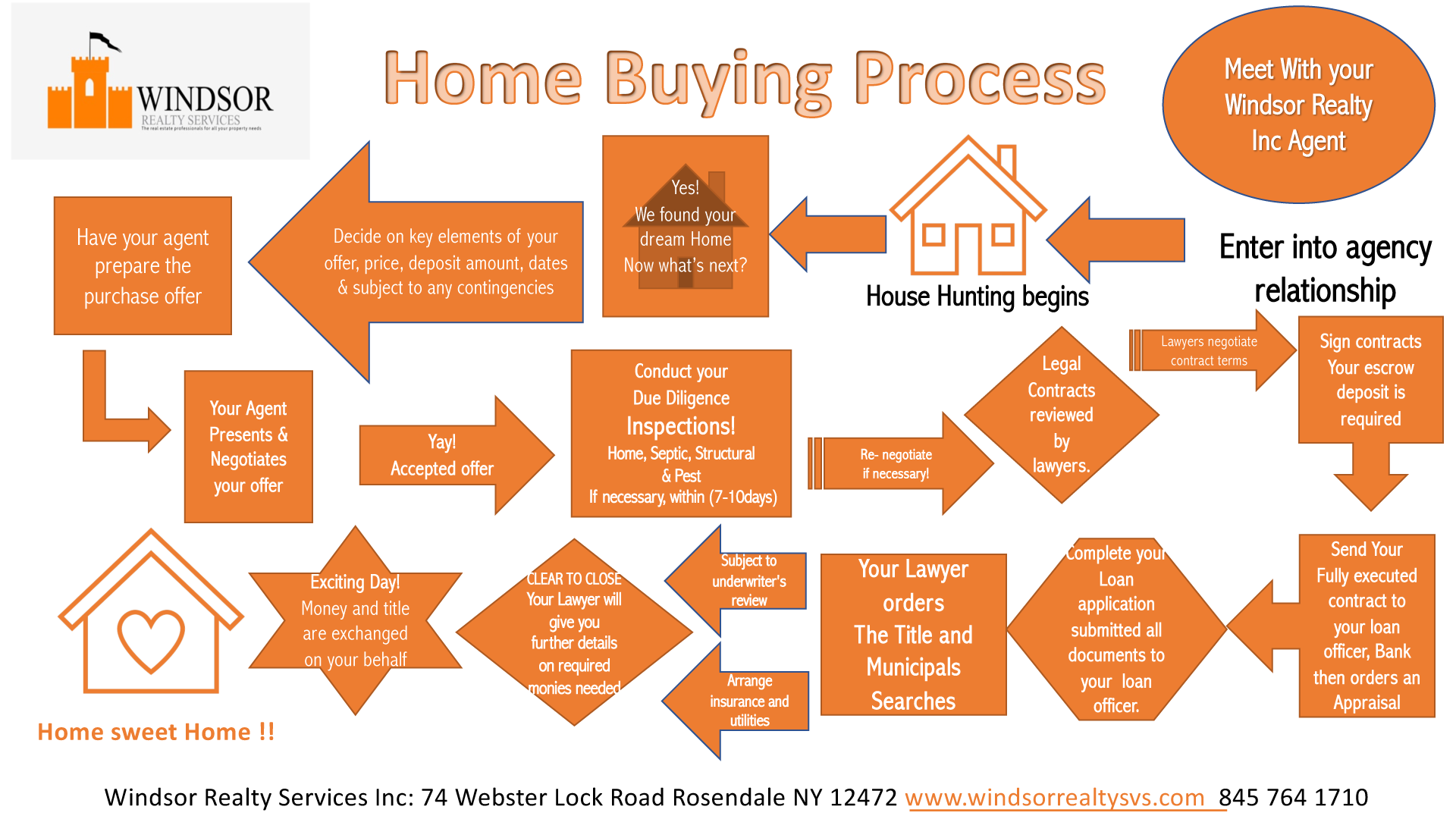 Download a PDF version of this process here.